Become an Instructor
Interested in becoming an ADI (Approved Driving Instructor)? If you're looking for a flexible rewarding career with great job satisfaction, then working as a Driving Instructor might be right for you.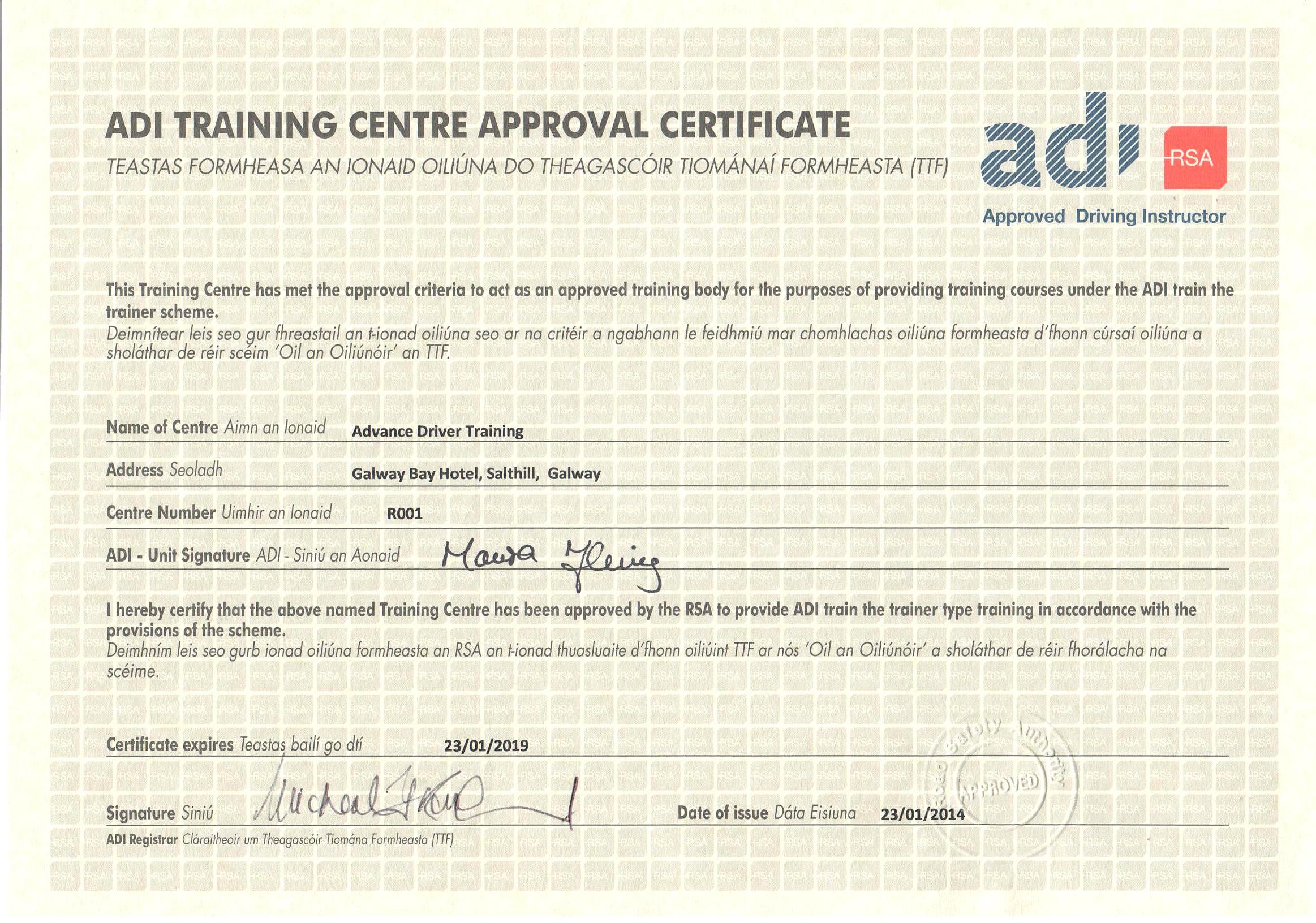 ADI Train the Trainer RSA Approval
Advance Drive is the only training provider in the west of Ireland Approved to deliver ADI (Approved Driving Instructor) training.
To become an ADI you must be:
Person of good character (RSA Garda vetting process)
Be tax compliant (valid tax clearance certificate)
Hold a full driving licence for the category in which you wish to give instruction for at least two years
You will need to pass three RSA ADI exams:
Stage 1 – ADI Driver theory test
Stage 2 – Advanced practical driving test
Stage 3 – Instructional ability test
RSA ADI exam fees:
Stage 1 – €150
Stage 2 – €200
Stage 3 – €200
Registration (initial and every two years) – €250
After passing all three exams you will be a qualified ADI, you will also receive a FETAC Level 6 award for driving instruction.
If you have any questions on the process or feel you have what it takes to be a great instructor email philip@advancedrive.com for information on courses.